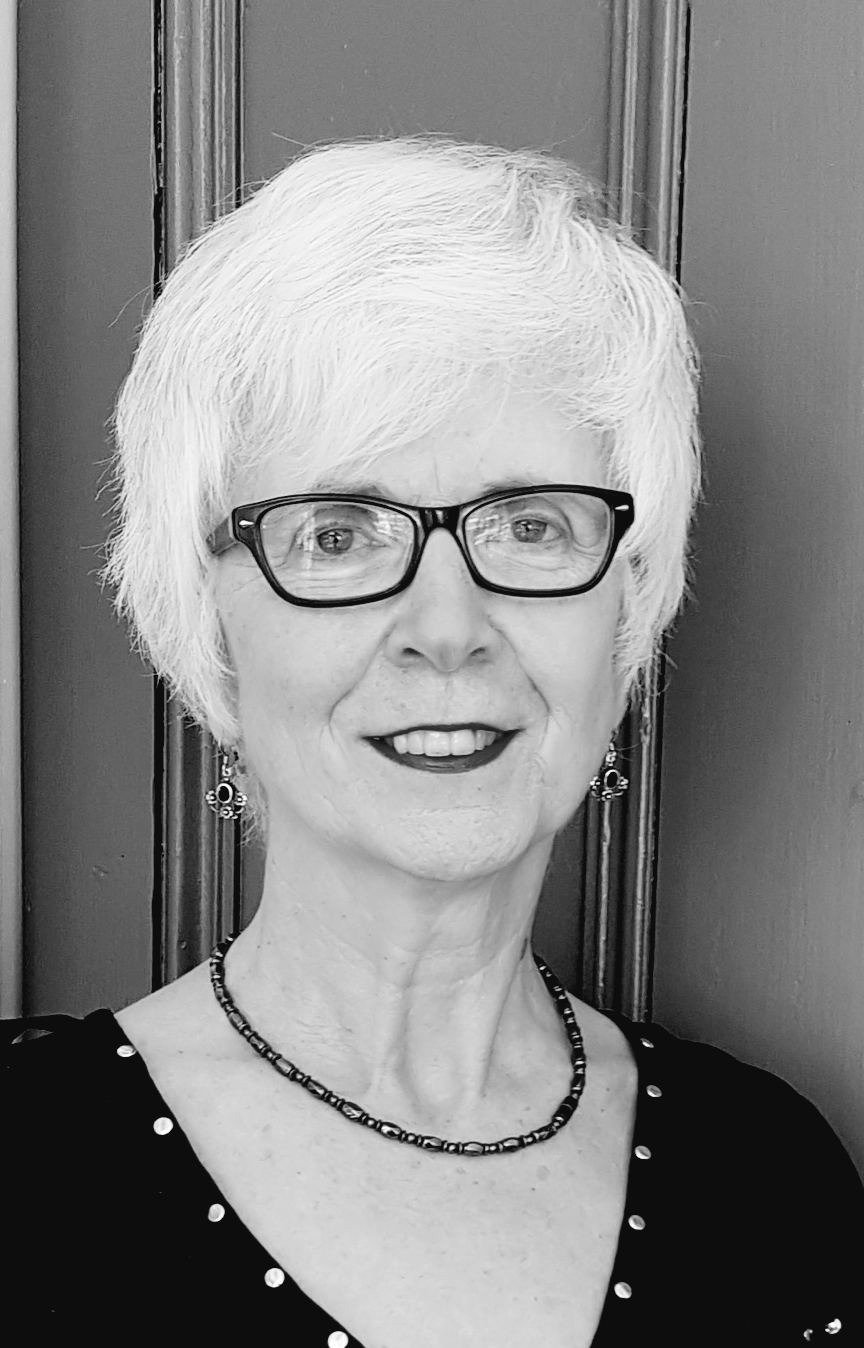 Mary Kathleen was born at the home of her grandparents in Canso, Nova Scotia on October 6, 1947, daughter to Donald Alexander and Kathleen Elizabeth (Burns) Connolly. Minutes after her birth, she was joined by twin sister Margaret Elaine.  The twins, along with brothers, John and Kevin were raised in the idyllic country community of Guysborough Intervale and the busy (at that time) fishing community of Canso.
Mary began her school days in the one room school in Guysborough Intervale, with her mother as teacher. She then received her grades 3, 4, 5 and 7 in Canso School and Grade 6 in Sheet Harbour, Halifax County before moving back to the Intervale to attend Guysborough Municipal High School from where she graduated in 1966.
Following in her mother's footsteps and influenced by her Home Economics teacher, Elizabeth MacDonald, Mary decided on a career in Education and enrolled in the two year Home Economics program at the Nova Scotia Teachers College in Truro from where she received her Teaching Diploma in Home Economics (1968). Interspersed with years in the classroom or workforce, Mary went on to complete a Bachelor of Science in Home Economics at Mount Saint Vincent University (1972); a Bachelor of Education (Elementary) from St. Francis Xavier University (1977); and a Master of Education (Administration) from Saint Francis Xavier University (1996). As well, Mary completed various course work in technology, adult education, and administration from University of Alberta, Aurora College, NWT and the 2 year Principal Certification program with the Department of Education NWT.
Mary's career as an educator began in Antigonish, where she taught Grade 7 – 12 Home Economics under the mentorship of Sister Faustina Grant and Principal John Hugh Gillis. From there she followed her dream to "go North" and spent an exciting and challenging twenty – five years (in total) as teacher, consultant, coordinator and principal in both the school and college systems of the Northwest Territories in the "land of the midnight sun".
Sensing the need and desire to return home to aging parents, Mary left the north for a time and returned to the Guysborough area where she decided to put her management and cooking skills to work. She purchased and re-opened the Grant's Hotel in Guysborough. Not to sit idle in quiet times she did substitute teaching throughout Guysborough County; worked as an assistant probation officer, instructed a course for the Nova Scotia Community College and later accepted a term teaching position in Judique, CB.
Throughout her career, Mary actively lobbied for the betterment of work conditions for both teachers and students. She represented the Northwest and Yukon Territories on the Board of Directors, Canadian Home Economics Association; was local representative to the Northwest Territories Association, liaised with government, personnel, Indigenous leaders, and community groups. Mary spent countless hours on curriculum development in association with the NWT Department of Education.
Mary was honoured to be nominated for the NWT Good Woman Award and gratefully received the Canada's Outstanding Principals' Award in 2007.
In retirement, Mary continues to be active in community life. During the winter, Mary curls a minimum of three games weekly and volunteers at the local curling club. She is long standing Chair of the Board of Directors for Mulgrave Road Theatre, www.mulgraveroad.ca, Mary is also active in promoting a healthy lifestyle with Seed Nutrition, www.myrainlife.com/marykconnolly  she is actively involved with St. Patrick's Parish. As well, Mary provides custodial care to patients on an as needed basis at Guysborough Memorial Hospital. Mary continues to keep busy and enjoy life!