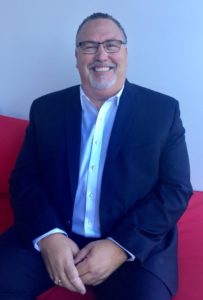 Chuck Boudreau graduated from the Nova Scotia Teachers College in 1989 from the Junior High, Social Studies Program. Prior to that, in 1987, Chuck had completed his Bachelor of Arts, with a major in Political Science and a minor in History from Saint Mary's University. In 2003, Chuck completed his Masters of Educational Administration degree from St. Francis Xavier University.
The political bug caught Chuck in 1993 with an unsuccessful bid into provincial life, but he did serve for 11 years as a Municipal Councillor in Richmond County.

Currently, Chuck has served as a Vice Principal, Principal and PEBS Teacher Trainer for the Strait Regional Centre for Education. Currently, he is serving as the Program Manager/Director of the International Student Program within the regional centre. In his spare time, Chuck works as a DJ at a radio station in Port Hawkesbury where he hosts East Coast Rising and interviews Reality TV celebs from Big Brother, Survivor and Amazing Race. He is the proud father of a 25-year-old daughter, Charcy, who works and lives in Halifax.
Hailing from Arichat, Cape Breton, Chuck was a mature, married student while attending TC. Working as a bartender and waiter at the former Keddys, Chuck's involvement in extracurricular TC life was limited. but he does carry many fond memories of classmates and professors.